Our activities
Formulation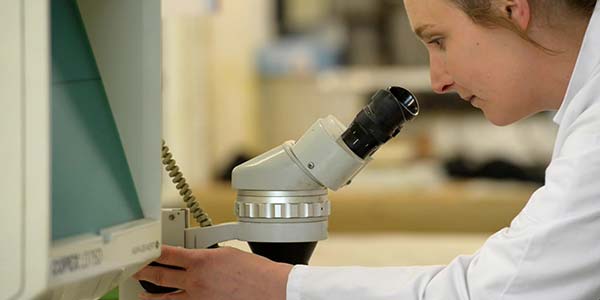 Developed in the SAITEC laboratory, the systems are made from polyols and additives. The products are mixed in various quantities and activated according to the desired density and specificity. These formulations are used inhouse or marketed to outside companies.
Moulding – Injection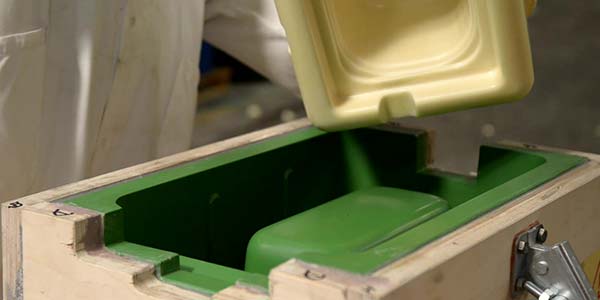 SAITEC manufactures parts made of phenolic foams and rigid, semi-rigid or flexible polyurethane foams by a moulding process. These transformation methods are perfectly adapted to small series. Injection moulding is used to fill hollow bodies.
Block foaming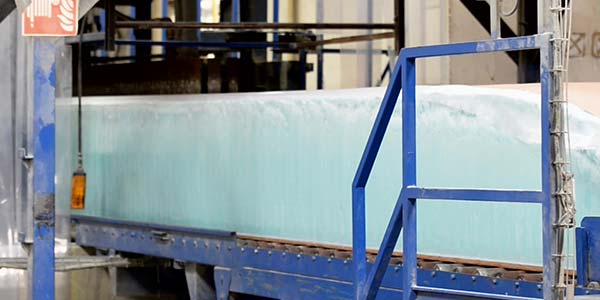 From its own formulations, SAITEC produces blocks continuously on a very high capacity line. The blocks, with densities ranging from 33 to 500 kg/m3, are then shaped according to customer specifications. The closed cell foams obtained in this way meet the characteristics required for the applications (mechanical, thermal, fire resistance, etc.). Before their final cutting, the blocks undergo a natural maturation process whose minimum time depends on their density.
Custom cutting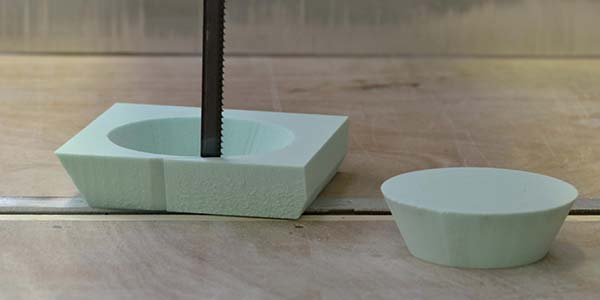 SAITEC cuts all its foams to measure, according to the customer's request. Thus the blocks produced are transformed into : * Raw or machined plates (grooves, rabbets, squares, holes…) * Profiles such as omega and reinforcements * 3D parts, models and mock-ups.
Accompanying customer projects
SAITEC's know-how in chemistry combined with its mastery of implementation processes enables it to offer its customers support by providing formulations, appropriate processing machines and the human resources to carry out, train and supervise the most diverse projects. In the same vein, the technical and commercial teams constantly provide assistance and advice on the choice and implementation of products to ensure the success of projects.
Recycling
Strongly committed to sustainable development, SAITEC, within the framework of its programs, continuously reduces its impact on the environment for a better preservation of natural resources. Constant research in the field of recovery and recycling of end-of-life foams is proof of this commitment.
Floride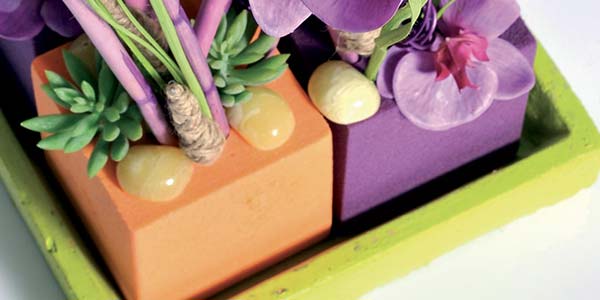 Production of low density open cell polyurethane and formophenolic foam blocks. These blocks are then shaped to deliver volumes of foam in a variety of shapes and colours that have the capacity to absorb water and then serve as a support for arranging flowers. Funeral and floral ornament companies use these products (Registered trademark FLORIDE).
Dipline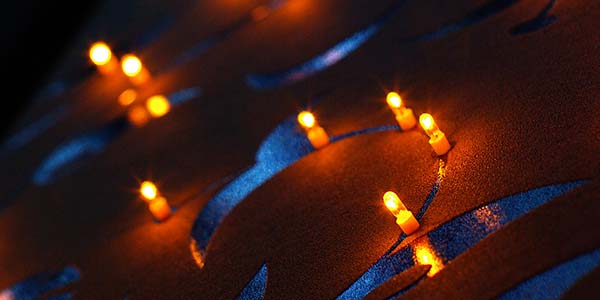 Manufacture of electrically conductive panels, multi-layer decorative panels for the interior decoration of all types of premises and allowing the creation of an infinite number of personalised lighting or light patterns by simply inserting repositionable LED devices anywhere on the panel, which is itself supplied with low voltage energy (patented product and registered trademark DIPLINE). This highly original and atypical product can find applications in residential and public spaces as well as in the world of POS advertisement, exhibition or reception areas.